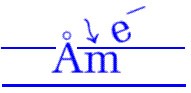 Anderson Materials Evaluation, Inc.
8990 Rte. 108, Ste. C-2
210452182 Columbia
Auger Electron Spectroscopy (AES)
Informationen
An independent material testing laboratory with a highly educated and professional staff capable of:
- Engineering and chemical materials testing, including metals, semiconductors, plastics/polymers, inorganic chemicals, glasses, ceramics, composite materials, and organic chemicals
- X-ray photoelectron spectroscopy (XPS, ESCA) for quantitative elemental and chemical surface analysis or depth profiling
Thermal analysis with thermogravimetry (TGA), differential scanning calorimetry (DSC), and thermomechanical analysis (TMA) or Dilatometry
- Electrochemistry and corrosion testing
- FTIR or infrared spectroscopy for chemical analysis
- Microscopic analyses using SEM, metallographic microscopy, interference microscopy for surface structure analysis (profilometry, surface roughness), and cross section analyses
- RGA mass spectroscopy
- Viscometry
- Design of custom analysis procedures, use of ASTM standards, and other standard test methods
- Analytical services for aerospace, building, chemical, electronic, fabric, machinery, marine, medical device, mineral, optical, paint, paper materials, pharmaceutical, plastic, and sports and recreational equipment.