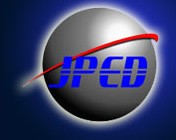 J.P.Electronic Devices ( I ) Pvt Ltd
JP House, 16/F , Samrat Silk Mill Compound , LBS Marg , Vikhroli (West)
400079 Mumbai
AC/DC
aktive Bauelemente
ASIC´s
DC/DC
Dioden
IC´s
LED
Mikrocontroller
Mikroprozessoren
Optokoppler
Transistoren
Triac
Widerstand
Informationen
J.P. Electronic Devices (India) PVt. Ltd is a Distributor of semiconductors , stocking wide range of product like IC's, Microcontrollers, Memories, Power Mosfets, Optocouplers, Power Modules and IGBT's, Memories, Transistors, Relays and Tantalum capacitors, Belfuse range of Fuses; Stewart range of Magnetics / connectors.
With its global sourcing network and close associations with Principals and Distributors, J.P. Electronic Devices has grown rapidly and has become an integral part of supply chain for major OEMs, EMS & Design Houses in India.
The global electronic market is constantly changing hence J.P.E.D looks at this opportunity to expand and reach out to customers internationally, meeting the demands of international brokers/ traders and their end Customers with cost-effective pricing, quality and committed service.
JPED aims at achieving high customer satisfaction by delivering the best quality products with back to back supplies from the manufactures, from stocking to scheduling as per production planning and optimizing your inventory cost.
We source our parts directly from manufacturers or through their Authorised Channels.
With offices in Hong Kong and Singapore, we have greater access to a wider market and are in a better position to procure and ship critical parts when most needed.
J.P.E.D is also an active ERAI member
We are also preferred customers to various Global vendors due to our Bulk buying Strengths.
In Asia we share " Business Alliance Partnership " with major Manufacturers & Distributors .
JPED is committed to provide our customers the most comprehensive Value Added Services that the industry is looking for.
Our Major FOCUSED Product Lines :
NXP , Altera , Microchip , Atmel , IR , Power Integrations , National , Vishay ,Xilinx